Jewelry Gifts for Our Mothers
From car pool driving to project managing mamas, there's something for every style and budget in this year's Mother's Day gift jewelry selection.
The five designers we've selected to feature for this shopping guide have been cleared for our tour.
They've all been JNA, or, Jewelry Navigator Approved for creating high quality, unique jewelry, and they practice exemplary standards of integrity and give back to their communities and various causes.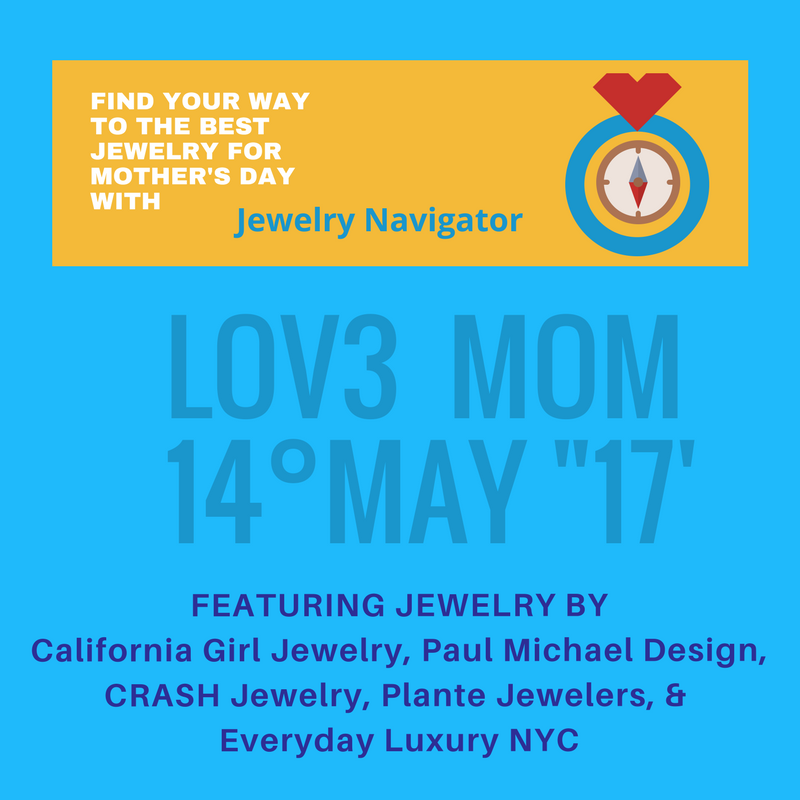 California Dream Jewels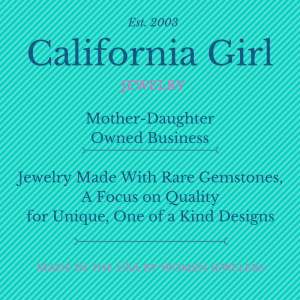 California Girl Jewelry makes breathtaking jewelry. Their rings are especially spectacular, set with exotic and unusual colored gemstones, something commercial jewelry stores typically don't offer.
The mother-daughter team, Mariel and Denise, design and create their jewelry in their San Francisco studio.
Many of the stones are GIA certified, and most often set with18kt white gold, yellow gold, rose gold and some in platinum.
All their jewelry is set with bright G color, VS clarity or higher, full-cut diamonds.
They have shops online, one on Etsy, the other on their California Girl Jewelry website, as well as a physical store in San Francisco, on Market Street.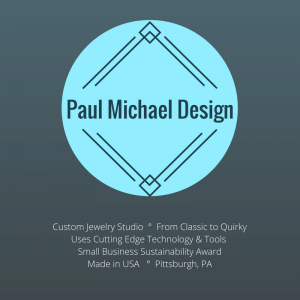 Paul Bierker is the jewelry genius behind Paul Michael Design and Geek.Jewelry.
Recognized for his fan based inspired jewelry from comic book super heroes and characters of popular science fiction movies, like Star Wars, and Harry Potter, his studio and staff use 3D printing and CAD-CAM applications to ensure the precision of their custom jewelry designs that reach beyond traditional design boundaries.
Customizing new jewelry from a client's pre-existing stones, and creating classical designs make him a jeweler capable of fulfilling limitless design and custom requests.
You can find Paul Michael Design jewelry at Paul Michael Design,  Geek.Jewelry, and his studio in Lawrenceville, PA.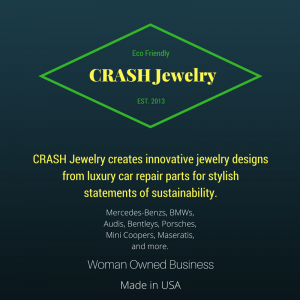 Jewelry by Accidents
Since moving her jewelry studio to her husband's auto body shop (her supply of material), Christi Schimpke has been transforming luxury auto parts into fashion statement jewelry.
Wide cuff bracelets with rivet detailing from luxury cars, earrings from the fender of a high performance Lamborghini, earrings from the hood of a Porsche 911 Carrera, and are just a few examples from the creative garage of CRASH Jewelry.
Moms are fast, efficient, and often unstoppable, just like the luxury and sports cars that make CRASH Jewelry. From sophisticated to playful, these cuffs, bangles, earrings and necklaces easily transition from office wear to bed time stories.
You can find CRASH Jewelry on their website. (click on the highlighted text)
If you're in the California, CRASH Jewelry will be at the Culver City Car Show May 13th, and on June 3,  The Friends of Steve McQueen Car and Motorcycle Show, Chino Hills, CA, in support of Boys Republic Campus, a school dedicated to helping troubled teens.
Spend $100 at CRASHJewelry.com and within 48 hours you'll receive an electronic gift card good for $25 off from May 14-Dec 31, 2017! Buy something for Mom and receive a little something for yourself, too!
Plante Jewelers
is an independent jewelry store in Swansea, Massachusetts.
Family owned for three generations, Nancy and Pierre Plante carry on a legacy of custom jewelry design with a selection of colored gemstones, diamonds, and custom jewelry design.
Adding an artisan flavor to their selection, they also feature specialty designer collections.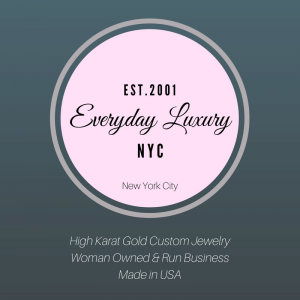 I was drawn to the jewelry of
Everyday Luxury NYC
because of the use of high carat yellow gold, with a soft finish. The combination of the rich gold and the organic way the stones are set make Everyday Luxury NYC jewelry appealing for a gift for any occasion.
Jan Blakesberg grew her jewelry business from a love and interest in jewelry and gemstones. From there, her desire to create the quality jewelry people want drew popularity with her collections.
We hope you've enjoyed your tour of jewelry shopping ideas for Mother's Day or any special occasion.
For more information or to shop from the above selections, click the highlighted links for the designer.