Diamonds are the best choice for engagement rings.
Even though they have a reputation of being indestructible, they have their weaknesses, which we'll cover another time. Colored stones for engagement rings have become popular options, due to price, value and sourcing interests. Because engagement rings need to withstand daily wear, the stone you choose needs to be durable enough, so here are some tips for choosing a stone that will last.
A Quick Tutorial: Gemology 101
For crystals and minerals to be considered gemstones, they need to withstand being set into jewelry and worn without being easily damaged.
In the early 1800's, Frederick Moh, a German mineralogist created a scale for identifying minerals by testing their hardness. By comparing  one mineral to another, its identification could be narrowed down more easily. He designated ten minerals as a gauge of hardness for all others to be tested, commonly referred to as Moh's Hardness Scale.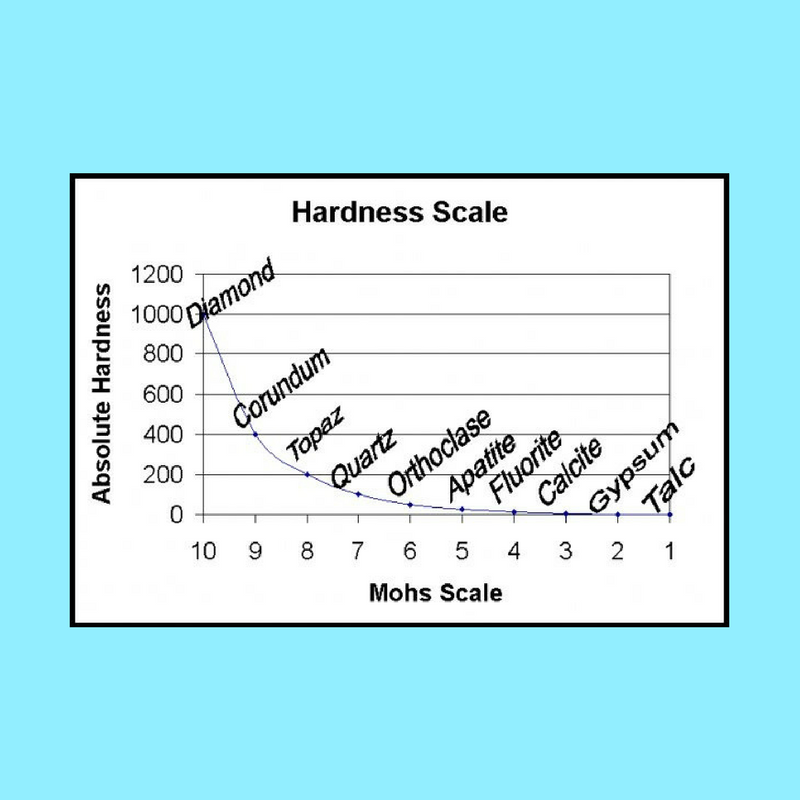 But, even though it seems like the difference between them should be equal, it's not.
Diamond is several times harder than corundum. (the mineral name for ruby and sapphire)
This means the only thing that can scratch a diamond is another diamond.
Popular Gemstone Hardnesses
Chart from jennifercottreau.com
For engagement rings, the ideal choice is a stone with the highest hardness for the color stone you want.
Looking at the chart above, it's tempting to choose gemstones softer than 8 on the hardness scale, but the higher the hardness, the more durable the stone.
Corundum, or ruby and sapphire, with its hardness at 9, is an ideal alternative gemstone to diamond. Not only is it exceptionally hard, sapphires are available in every color, even colorless.
Here are several exceptional sapphire rings that make excellent candidates for engagement rings.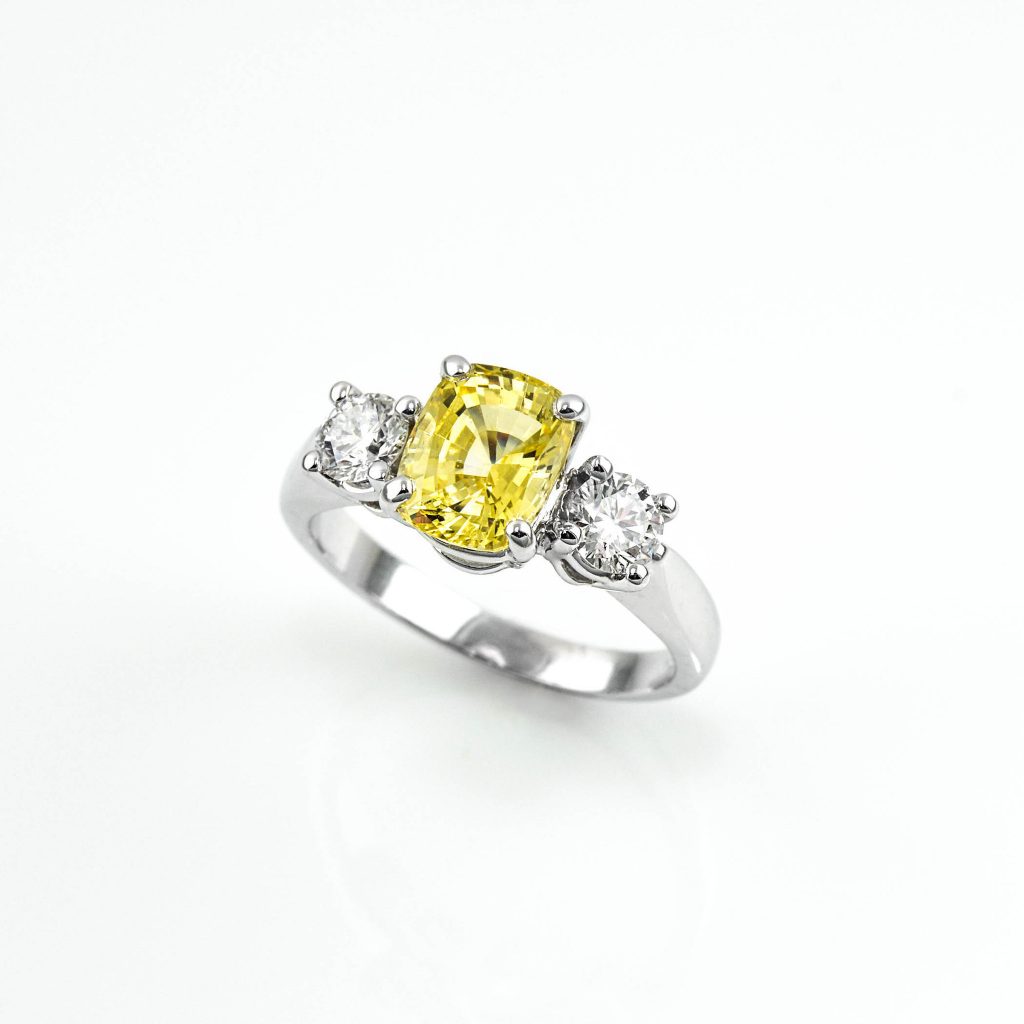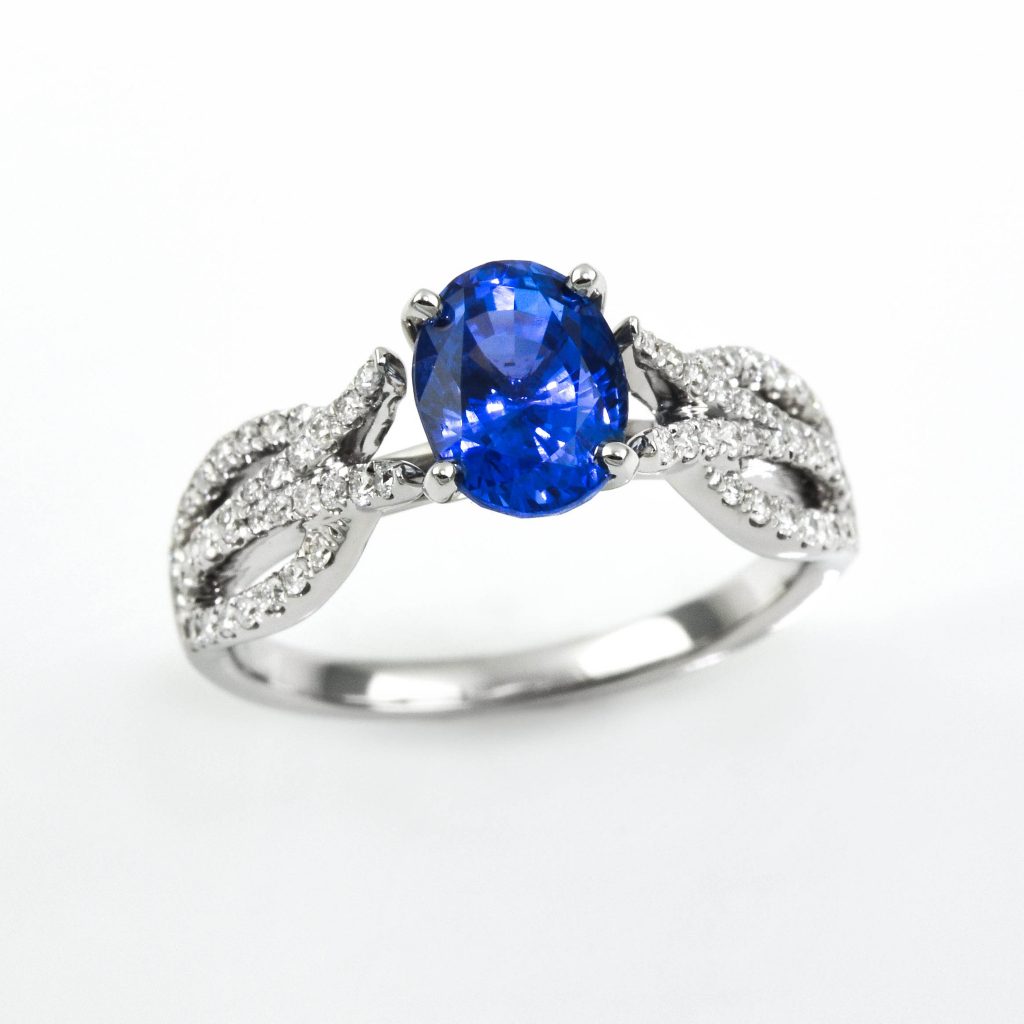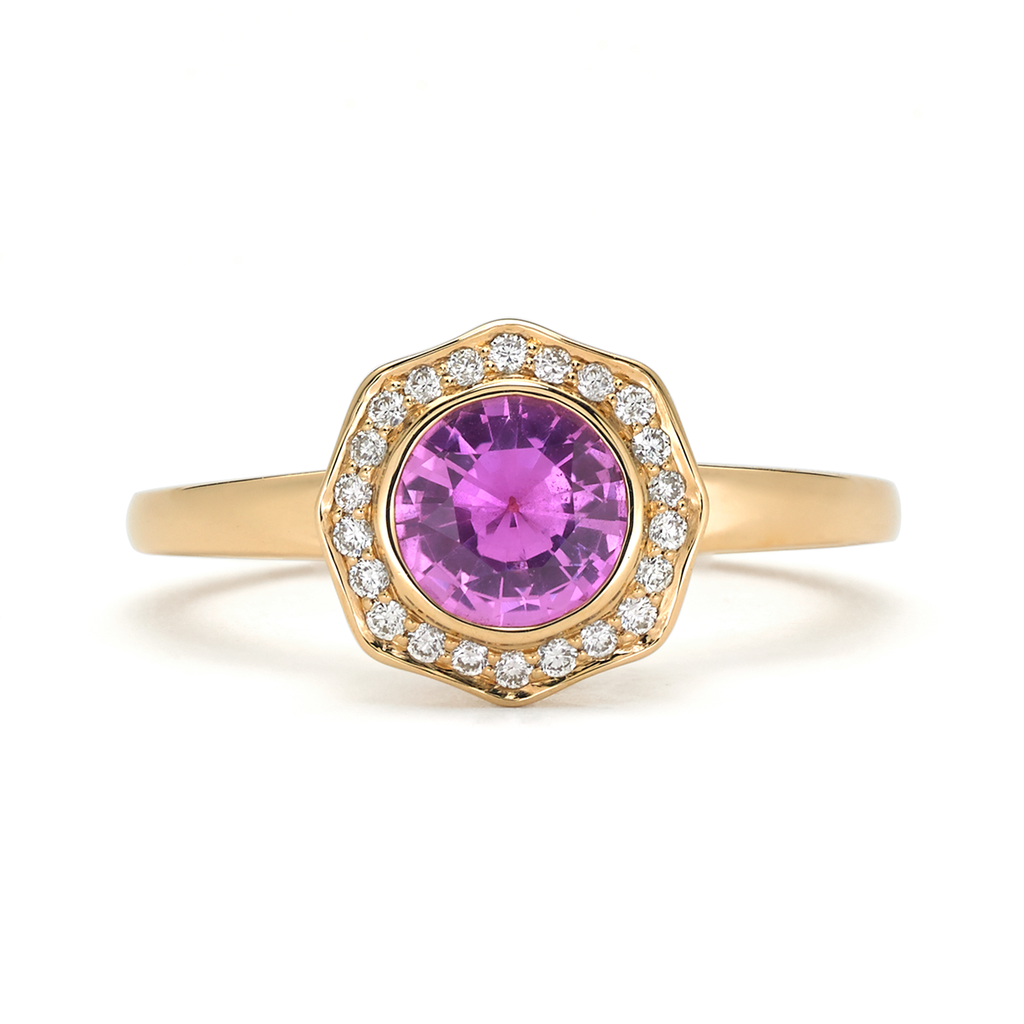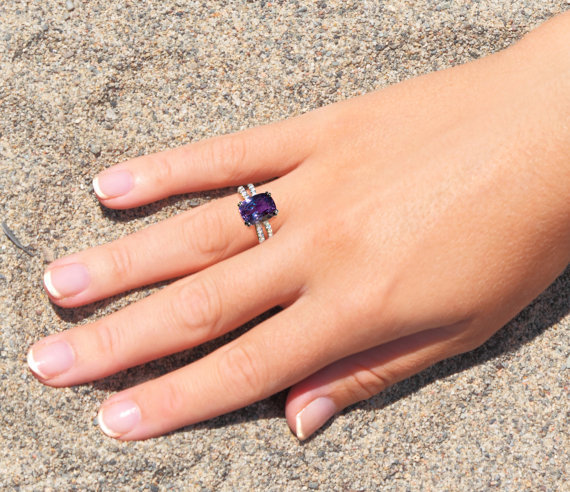 Do you have a favorite alternative stone to diamond? Tell us about it in the comments!
Next time, I'll share what settings and styles are best for the shape and type of gemstone.
All of the jewelery featured in this post is made in the U.S.
I seek out and showcase jewelry created by independent jewelers and designers to share their unique, quality jewelry with shoppers looking to stand out from the ordinary.
If you see something you like, but want it altered, contact the jeweler through the links above in the blue highlighted text, as well as the photos.
Thank you for joining me, and thanks to the jewelers listed above and below for allowing me to feature their beautiful jewelry.