Stay ahead of your holiday shopping and buffer your budget with new jewelry made from old.
Shorter days, and falling temperatures means more time spent indoors.
Although not as much fun as warmer weather and time outside, the autumnal equinox offers time to dig into cleaning projects.
Places easily forgotten are jewelry boxes, pouches and drawers.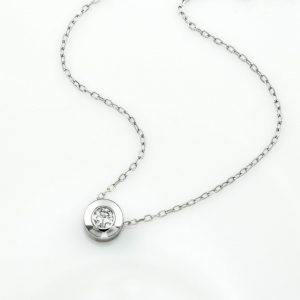 Abandoned Jewelry Resurrected
Take advantage of this time before the holiday rush to go through your jewelry.
You'll be surprised by what you what you can make with those orphaned earrings, broken chains, and stoneless rings.
Simple Repairs Make Jewelry Look New
You'd be surprised how many shoppers abandon or even throw away broken jewelry!
Often, a fairly simple repair can restore jewelry to like new condition.
The most common casualty of abandoned jewelry are chains and rings.
Chain Redemption
Most chains made with precious metal can be repaired.
For today, we'll start with chains, which includes bracelets as well.
A simple solder rejoins links, and clasps can be replaced.
NOTE: If a jeweler tells you your precious metal chain (gold, silver or platinum) is broken beyond repair, and the only solution is to replace it, get another jeweler's opinion.
Sure, jewelers are in business to sell jewelry, but a good one will do what's right and offer the most cost effective solution first.
(Need a good jeweler where you live? Click here for How to Find a Good Jeweler Mini E-book.)
Next time-Lord (or Lady) of the Ring– reviving broken, damaged and recovered rings.
Do you have a question about jewelry?
I can help take the doubt out of jewelry shopping.
Email me at jewelry@jewelrynavigator.com with your question or request, and I'll do my best to help!
Thank you to Plante Jewelers and Paul Michael Jewelry for allowing us to showcase their beautiful jewelry and talents.
To shop with either of these jewelers, click the links above.