If you fearlessly express your unique style, then you need a jewelry super hero who can deliver cool jewelry tricks and treats!
We advocate for small custom jewelers and designers, while introducing shoppers to their hidden treasures. Paul Michael Jewelry reveals these treasures on a regular basis with custom jewelry creations.
Jewelry Tricks and Treats
With a few tricks and a lot of treats, we announce this week's arrival of unique jewelry.
Based in Lawrenceville, PA, Paul Bierker set up his studio, Paul Michael Jewelry, in the Pittsburgh suburb.
An accomplished designer and artist, Paul acquired a Bachelor of Fine Arts degree in Jewelry Design and Manufacturing from the State University of New York, Buffalo, as well as accompanying certificates in Diamond Grading and Gem Identification from The Gemological Institute of America.
*Click here to shop for any of the designs above.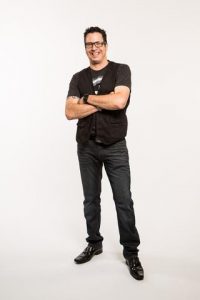 We share and show talents and skills of jewelers who practice high standards of customer service with flexibility, professional skill, and integrity.
Paired with these standards, Paul Michael Jewelry is an exemplary custom jeweler
Through compassion, understanding, talent and innovation, Paul Michael Jewelry offers a dedicated platform for serving his clients and craft.
Compassion for His Clients and Community
Understanding Interests and Values of His Clients
Custom Jewelry Talent and Skill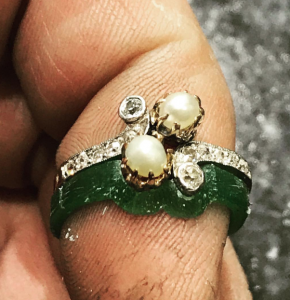 Jewelry Innovation From Idea to Creation
Welcoming and friendly, Paul Bierker and his staff are delivering custom projects on a regular basis.
Paul Michael Jewelry brings design intentions full circle, from idea to creation, making them "Air Worthy" Crew Members with Jewelry Navigator.
Paul Michael Jewelry works with shoppers and clients worldwide, so you don't have to live near Pittsburgh to realize your jewelry dreams.
He and his staff make it easy to begin projects with their interactive custom applications built into his website, Geek.Jewelry (Geek dot Jewelry)
Paul Michael Jewelry serves to create designs from unique and specific, to classic and traditional.
All photos, courtesy of Paul Michael Design, and Geek Dot Jewelry, and all rights reserved.
(Jewelry Navigator participates in the affiliate program through Paul Michael Design, which shares a small commission if you should purchase jewelry from Paul Michael Design through the links provided through the post.)
Do you have a jeweler to brag about?
Tell us about them at jewelry@jewelrynavigator.com. They'll love you for it!
If you're a jeweler or designer, and would like to be featured, email us at feature@jewelrynavigator.com.
Subscribe for post updates below, and keep up with our latest discoveries and follow us on Instagram @jewlerynavigator, Facebook, facebook.com/jewelrynavgator, and Twitter @jewelrynavig8r