Candy, chocolates, and flowers are the iconic gifts for Valentine's Day, but jewelry is SO much sweeter, lasts longer, with ZERO calories!
Follow along on a last minute shopping guide for jewelry gifts that will last well beyond the empty vase and calories.
Joy Ride
CRASH Jewelry is an all female team of designers and jewelry fabricators based in Los Angeles.
Christi Schimpke, founder of CRASH Jewelry began creating jewelry from luxury car parts, salvaged from her husband's exclusive luxury auto body repair shop.
You can hear Christi's story about how she started CRASH Jewelry on the Jewelry Navigator Podcast, Episode Three: Q & A With CRASH Jewelry Founder, Christi Schimpke.
Made from a BMW Painted a sparkly gold-tan color, and enhanced it by adding a layer of vintage tin ribbon embellished with verdigris patina, this gorgeous cuff leaves the box of chocolates in the dust! $189
Shining Stars
Emily Kuvin's charming Mini Stella Collection makes it easy to celebrate those who light up our lives like shining stars!
You can hear Emily's story on Jewlery Navigator Podcast, Episode 26: Emily Kuvin and Her Jewelry Designs Are Shining Stars
Emily Kuvin's Mini Stella ring in 14kt yellow gold, set with pink sapphires; 0.05 ctw $808

Mini Stella Earrings, 14kt yellow gold, set iwth 0.10ctw diamonds, $940
Luck on a Chain
Hania Kuzbari creates a series of collections, one just as lovely as the next.
Her Horseshoe Collection is a series of horseshoes, symbolic of luck and good will.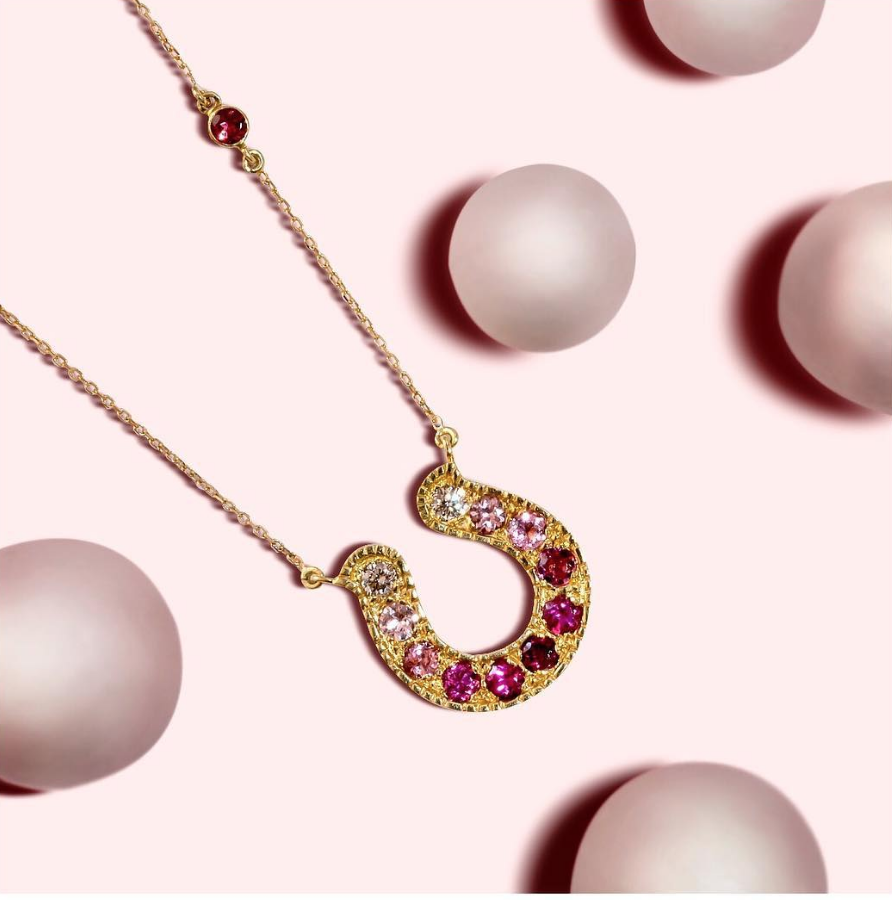 Sweet Dangles
Nayla Shami's bright Cherry Earrings, in 18kt yellow gold, swing from emerald hoops, set with ribies, and accented with champagne diamonds – a delicous combination! $3,150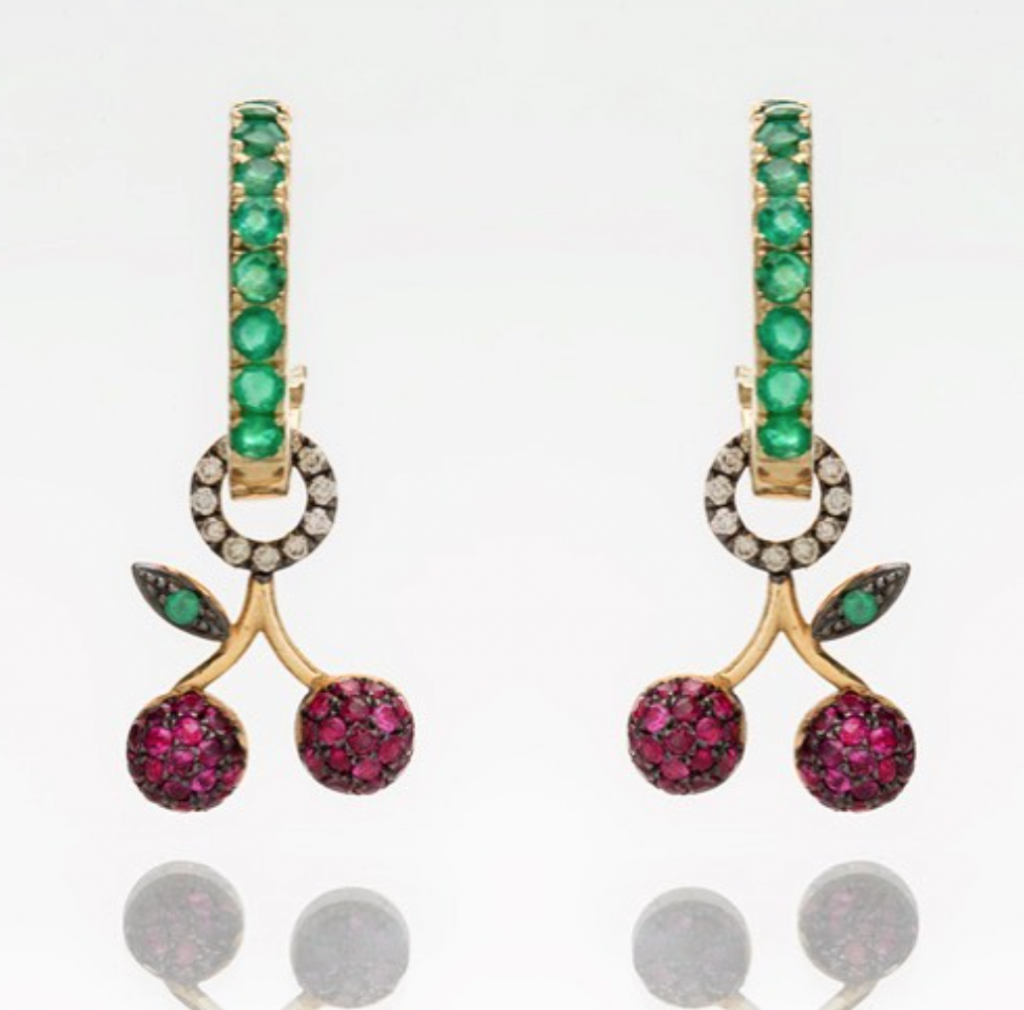 Bee Mine
Alison Nagasue's carved citrine Honey Bee pin, from her Color Pop Collection, creates a buzz of love and affection!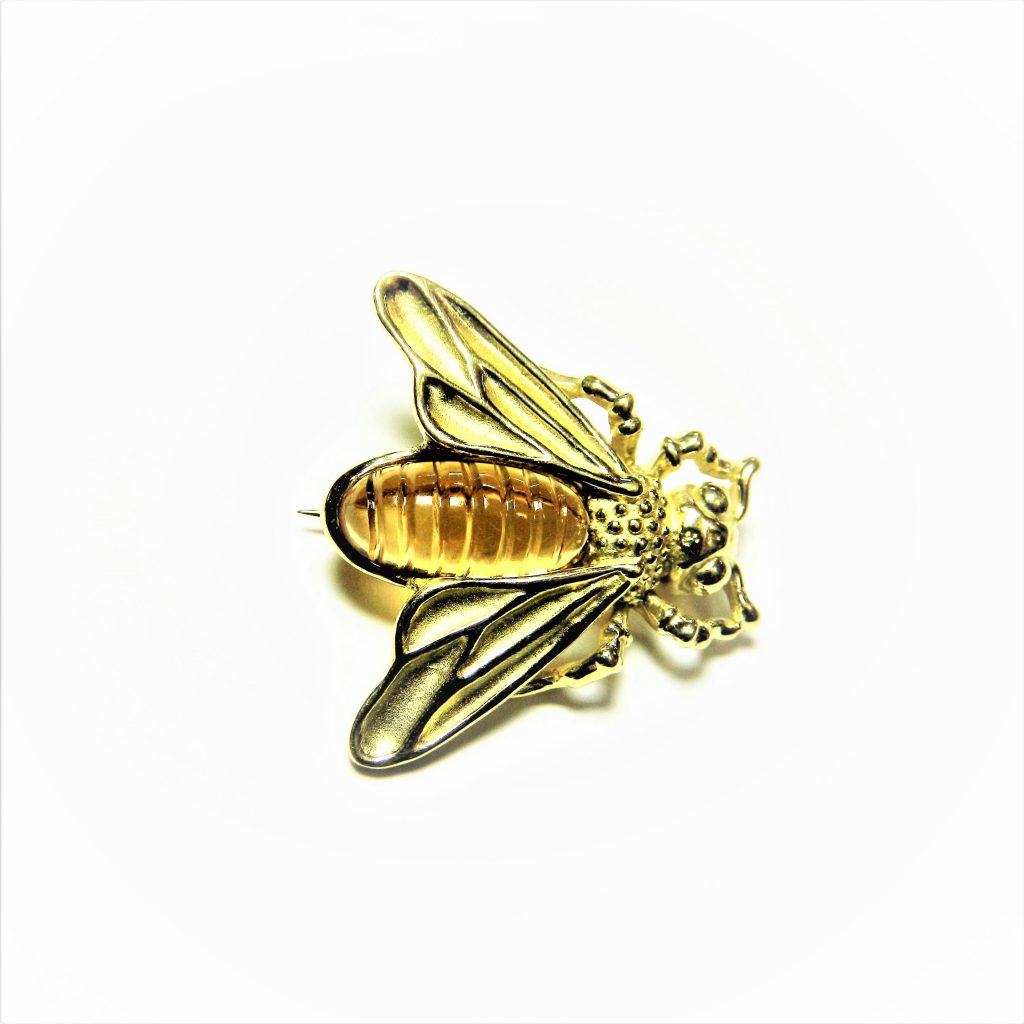 18kt yellow gold, carved citrine, $2,970
Conversation Parts
MINTON Signature Necklace, starting at $240

EMPOWERED Necklace
MINTON is Architecturaly Premium Jewelry designed by architect and jewelry designer, Emily Minton.
Her Signature Pendants and Necklaces are perfect when you can't find the words to show how you feel!
I hope your Valentine's Day is filled with sweet, sparkly affection!
To shop any of the above jewelry, or to learn more, visit the SHOP option in the menu above, or visit the designer's websites for more information, linked in the text in each description.