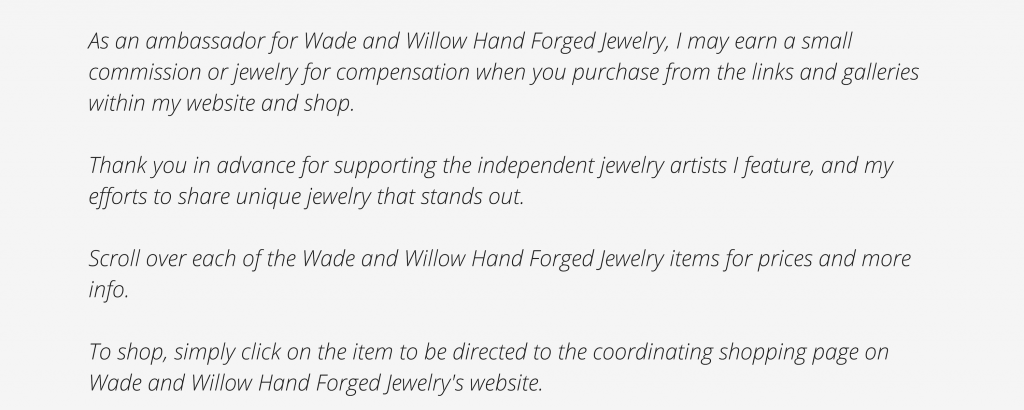 Wade and Willow Hand Forged Jewelry is created by a jeweler who is also a lapidary in California.
Kiara Boughner, founder of Wade and Willow Hand Forged Jewelry, is devoted to creating designs around the stones she finds, polishes and facets for her jewelry.
In Episode 17 of the Jewelry Navigator Podcast with Kiara, she shared how growing up in a creative family influenced her interests and path.
In between fashion modeling, and caring for her family, Kiara makes time to pursue her passions of gem collecting and jewelry creation through Wade and Willow Hand Forged Jewelry.
Kiara's themes for her jewelry are eclectic and intriguing. Her designs range from nature themes to mythology, but always are centered around a beautiful gemstone. I'm thrilled to share a selection of her collections in the Shop Gallery below.
To shop for the Wade and Willow jewelry featured in the gallery below, click any of the images to be directed to the page on Wade and Willow's website to purchase the item.
*All Wade and Willow Hand Forged Jewlery images and logo are copyright protected, and used with the designer's premission by Jewelry Navigator.